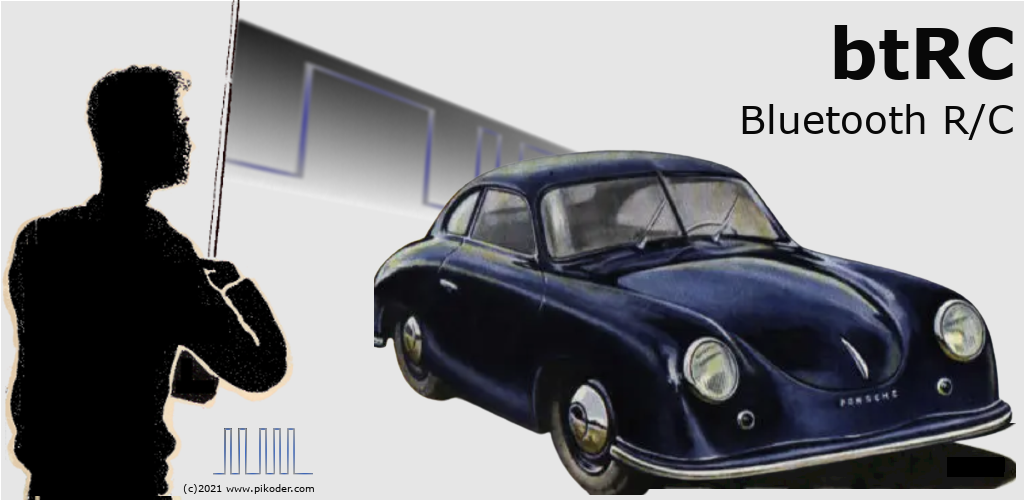 The "btRC" App turns an Android-Tablet or Smartphone with Bluetooth into an R/C transmitter. The app is free of charge and is distributed and installed through the Play Store.
User interface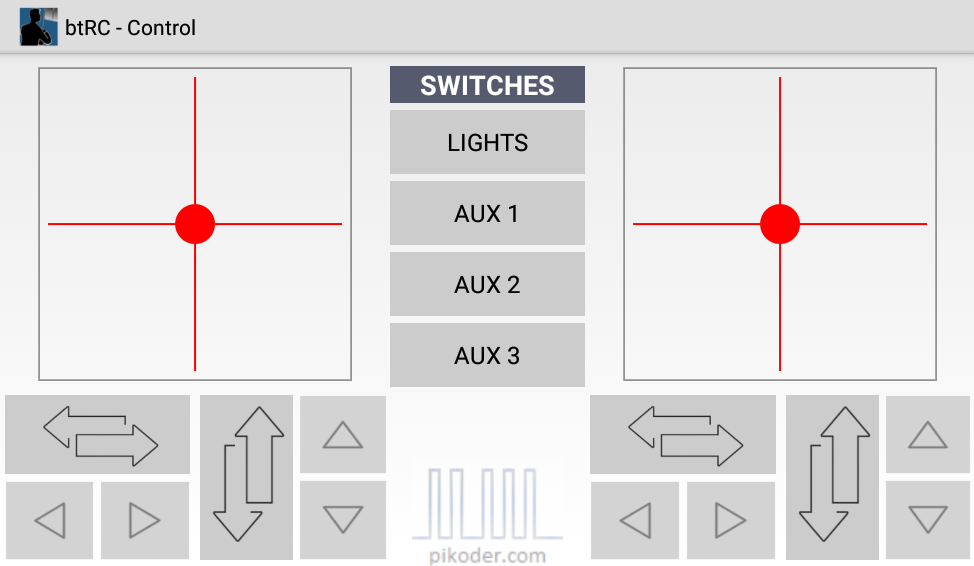 The user interface of the btRC app is pretty intuitive and straight forward. The app offers two virtual joysticks in combination with respective trim and a reverse functions thus providing for a sophisticated and practicable user interface. Additionally, a fail-safe-function protects your model (and others) when communication is lost.
And last but not least: you have four additional switching channels (LIGHTS and AUX1 - 3) at your fingertips or as an alternative two switches and two servo channels controlled by sliders.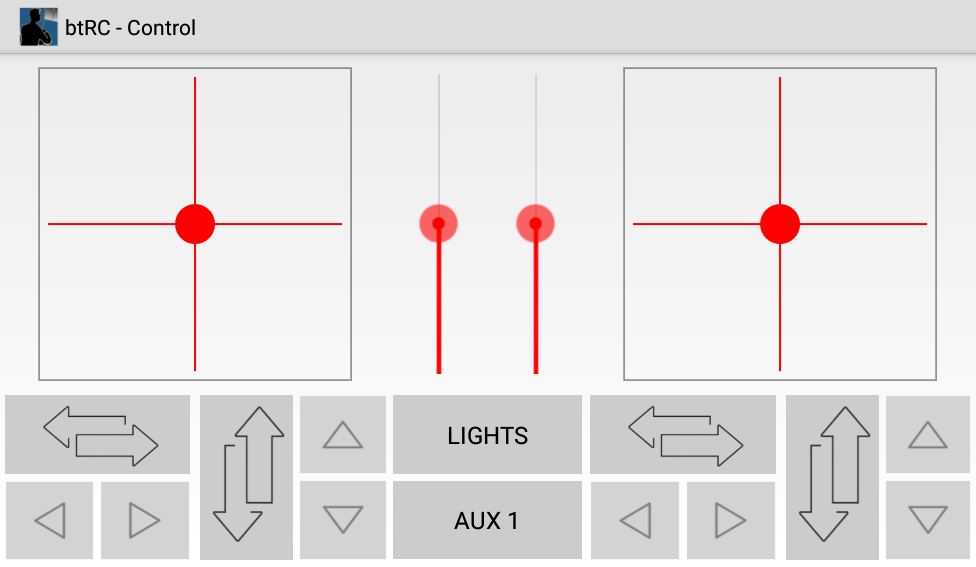 For building your receiver please refer to the PiKoder/SSC Bluetooth receiver page. The App is supported by all PiKoder/SSC firmware versions. It is recommended though that you use a PiKoder/SSC firmware 1.03 or above in order to deploy the TimeOut-Funktion of the Android app.
The User's Guide provides detailed information regarding the features and the user interface of the btRC Android app.