Overview
This kit allows you to efficiently evaluate the USB2PPM. The pcb also provides for simplified integration into your system design with a small prototype area for interfacing needs of your RC transmitter.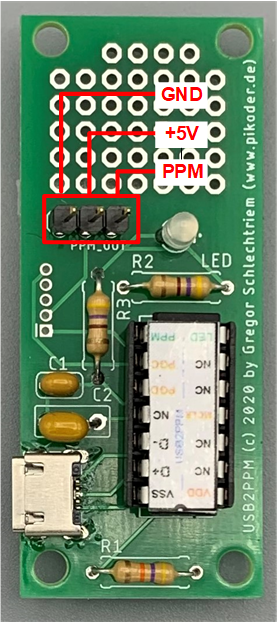 Documents
This construction manual describes the construction and the commissioning of the USB2PPM in detail.
Projects
This blog describes the setup and application of the USB2PPM for controlling a quadrocopter.