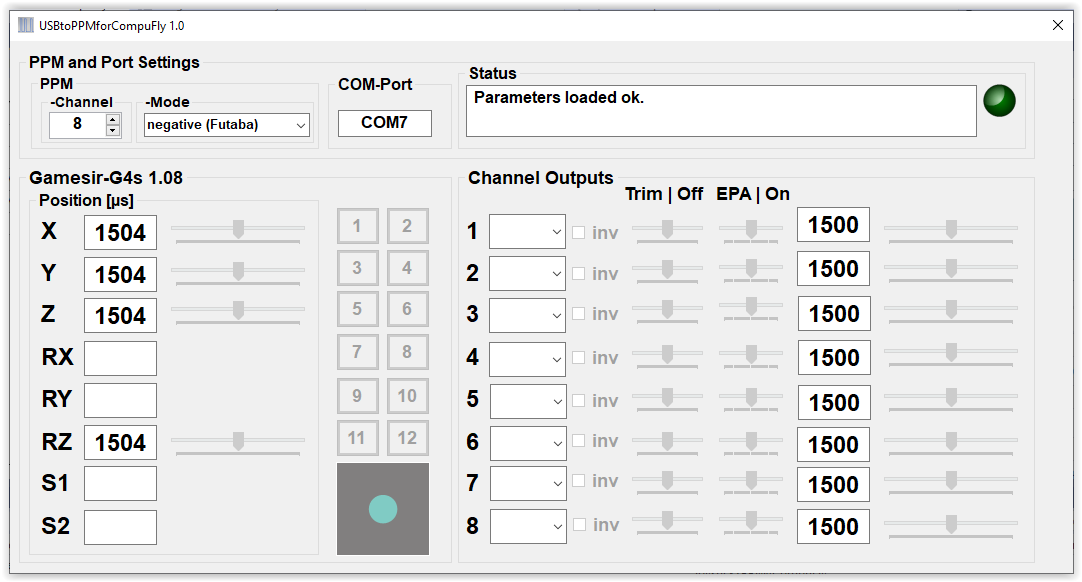 Overview
USBtoPPMforCompuFly uses a joystick or gamepad connected to your PC to control your RC TX through feeding a PPM stream generated by the CompuFly USBtoPPM Converter V2.0 into the student input. When started the app will automatically connect with the converter and the first DirectX capable Joystick or Gamepad found. Your configuration will be saved and reloaded when restarting.
The user interface of the app is intuitive and self-explanatory: simply associate joystick axes, sliders or buttons to channel outputs. In order to accommodate the specifics of your application, channels connected to sliders and axis can be trimmed and the pulse range can be adjusted (EPA). On top of the feature set of the open source CompuFly.zip version 1.35 buttons can be turned into on/off switches by checking the "sw" box which replaces the inverse option after you assigned a button to an output channel.
The USBtoPPMforCompuFly app is available in the Microsoft app store.